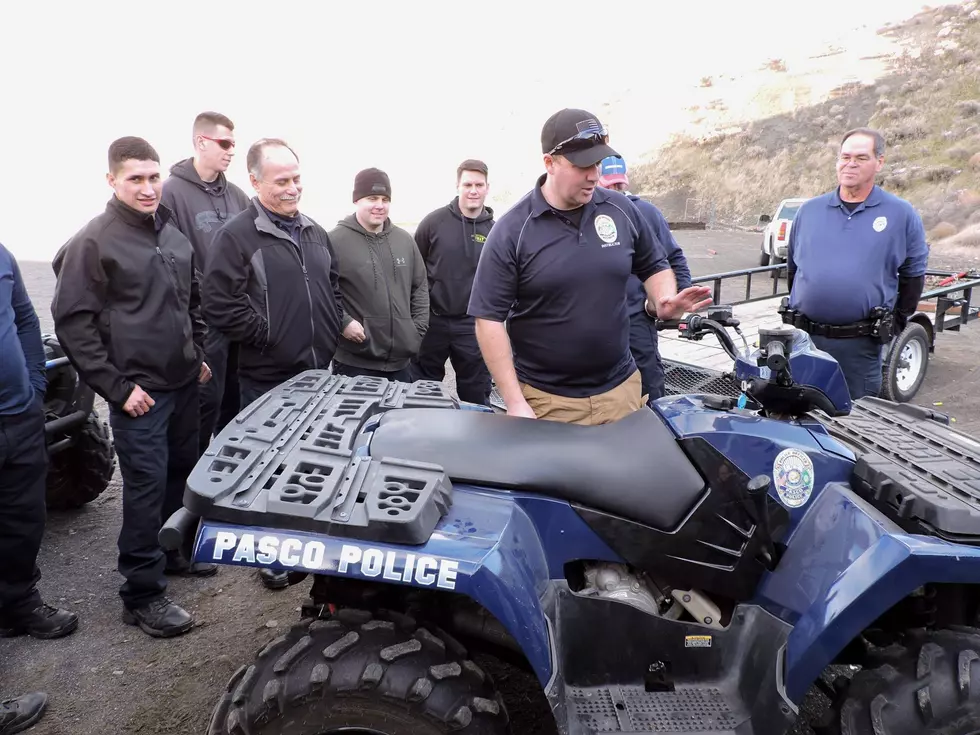 Pasco Police Get New ATV 'Toys,' Now Perps Can't Flee Cross Country
New Pasco ATV's for police (Pasco PD)
Sometimes, over the last few years, we've seen criminal incidents where suspects fled into fields, cross country, or other areas where it was impossible for police cars to follow.  Officers then had to bring out the K-9 and try to track them down. Now, that's changed in Pasco.
By way of military surplus, and with some mechanical overhauls, the Pasco police now have two new ATV's that will allow them to just about go anywhere--except maybe directly up a tree.
Besides using them for boat race patrol, parades and other regular duties, the vehicles allow officers to chase suspects across rough sandy terrain, and their speed will enable them to cut off and apprehen people.
In the pictures, officers assigned to the unit are receiving training, and they will be going into service almost immediately.