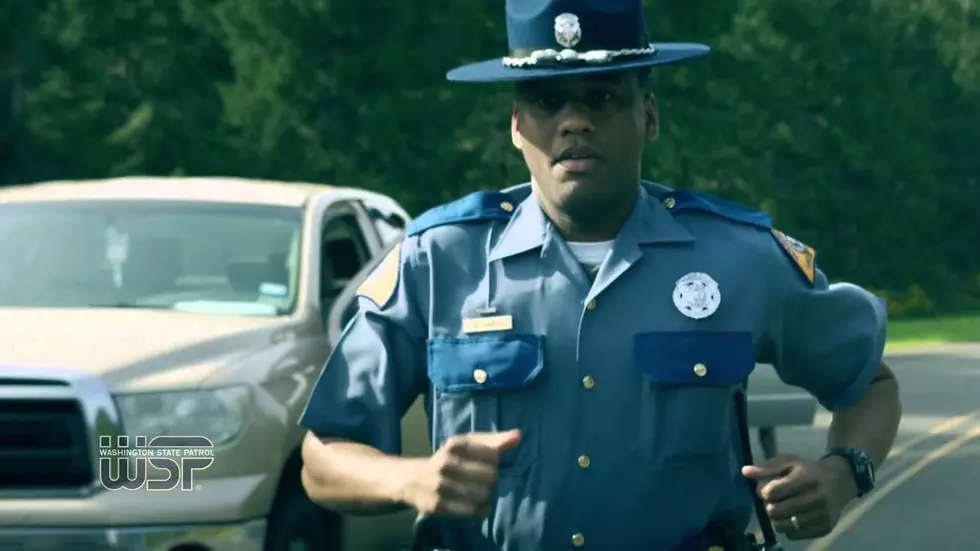 Police Emails, Memos Show Inslee Approved Freeway Protest Shutdowns
Emails and memos show inslee knew about massive protest on freeway in advance (WSP website)
A major story unfolding concerning Gov. Inslee, and the Washington State Patrol.
Noted investigative journalist Ari Hoffman has uncovered more apparent evidence Gov. Inslee broke his own COVID restrictions, and lied about not just ignoring, but actually working to allow massive protests that snarled traffic and endangered drivers.
A Vancouver area attorney named D. Angus Lee has released a series of emails this week obtained from the Vancouver, WA Police Department, showing the June 19 I-5 freeway shutdowns were orchestrated with the knowledge of Gov. Inslee, breaking his COVID proclamations against public gatherings and events.
Lee obtained the emails through a public records request. One of the emails from a "T. Martin" of the VPD read as follows:
"The freeway/bridge is being given to them by order of the Governor, and WSP has been told to divert traffic from I-5 onto SR-500."
Attorney Lee says this, and other emails and memos, clearly show Inslee had prior knowledge of the massive BLM protest march at least the day before it occurred June 19. The protest made some national headlines.
WSP Trooper Jason Linn wrote an email dated June 19 saying he'd received a complaint from a motorist about the blockage of the I-5 bridge, and Linn told the citizen "we were under the order of the Governor."
Attorney Lee also found a 15 page directive from Washington State Patrol Lt. Rob Brusseau that was internally published inside the WSP June 18 that read in part:
"close the southbound lanes of Interstate 5 at State Route 14 in response to a planned protest."
The directive went on to say that WSP was to follow the Governor's directive that they were to "give" the bridge on I-5 near SR 14 to the BLM protesters.
The directive, says Attorney Lee, clearly shows Inslee ordered the WSP to facilitate this massive BLM gathering; while at this time churches, schools, businesses, synagogues and other public entities were closed due to his stay home stay safe orders.
Noted investigative Journalist Ari Hoffman prepared this story for the Post Millennial. He has gained a following as a solid journalist who breaks many stories ignored by the Seattle Times and other west side media.
Hoffman reports that on the day of the protest, hundreds if not thousands of protestors began their march from Esther Short Park in Vancouver, making their way onto the Interstate by way of the Washington on-ramp. WSP and WSDOT facilitated this protest by closing the freeway with signage as well as official vehicles north of the area.
You may recall Inslee's reaction to similar protests, including the marches that proceeded CHOP. Inslee, when asked if such marches violated his COVID stay home orders and could spread the virus, he said something to the effect that apparently enough people felt it was important enough to protest against the "virus of racism."
According to Hoffman, when contacted and confronted about the WSP and VPD emails and information, Inslee Spokesman Mike Faulk denied any responsibility.
Lee has filed a lawsuit seeking to prevent any more such activity by the WSP.
To read more about this breaking story from Ari Hoffman, click on the button below.
Enter your number to get our free mobile app