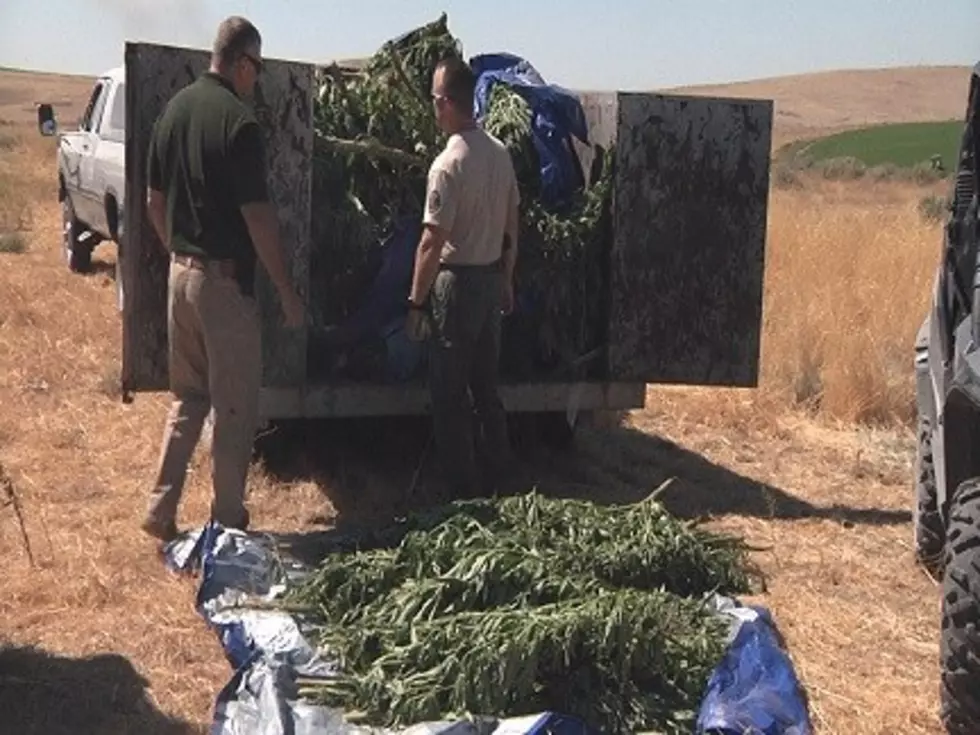 Proposed County Pot Law Would Could Force Medical Grows Indoors
New ordinance would require legal medical grows to be 'invisible' (Benton County Sheriffs)
Benton County Commissioners have proposed a new ordinance that would require medical marijuana grows to make some significant adjustments.
The new ordinance would require medical marijuana growing operations to be conducted where they cannot be seen or smelled by neighbors, including schools. Specifics about the ordinance are still being examined, but it would greatly help law enforcement.
The idea came about from numerous complaints during the summer of 2017, when residents of Finley and West Richland complained such grows were "stinking" up their lives in the heat. They claimed the smell even spread to a nearby High School football field that was being used for summer practices.
Officials say the ordinance would help law enforcement uncover and identify illegal growing operations, because the legal ones would be more strategically placed. However, opponents say it could force some operations indoors, as some legally permitted growers can't afford the equipment needed to raise a crop inside. Some people, due to size or logistics of property, wouldn't be able to 'hide' the crop from plain view or smell.