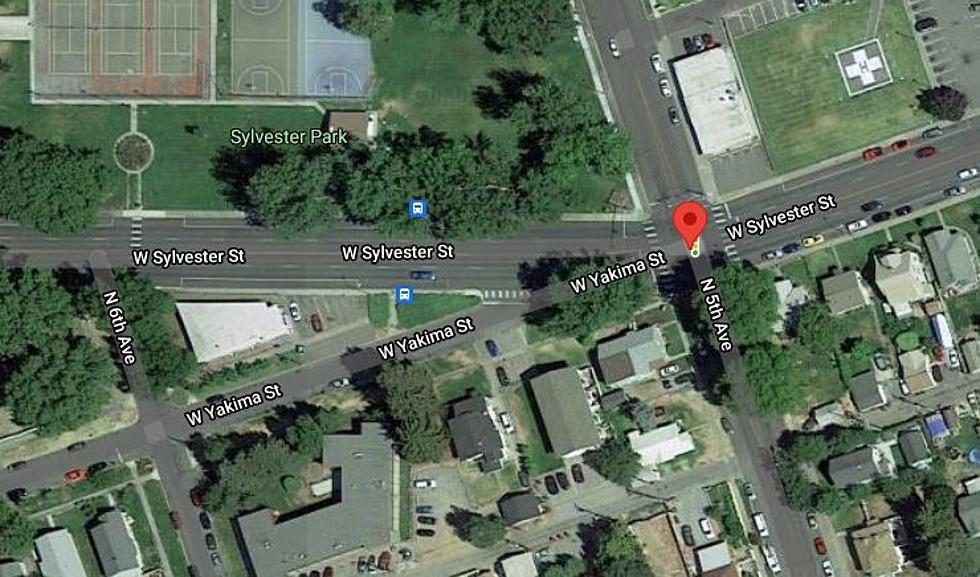 School Kids, Passerby Find Body Near Park in Pasco
Body reportedly found in Pasco (Google maps)
This story will hopefully be updated with more information as it becomes available.
As of noon Monday, June 14th, Pasco Police investigators are working on a report that a body was seen by several persons in the 600 block of West Yakima St.
Around 6:45AM, Police say several children heading to school and at least one adult passerby reported seeing the dead person. Where they were specifically was not revealed by authorities. It is not known if the person is a male or female.
This area is just south of Sylvester Park, not far from where Yakima Street joins Sylvester.
Police said preliminary investigations did not indicate foul play, but officers are being thorough, said police.
They also released this statement:
"Police will typically respond to all deaths that occur outside of direct medical supervision or registered hospice care. We will not have details coming out soon. Our partners at the Pasco School District were notified and will be making counselors available to the affected school children."
No other details available.
Goosebumps and other bodily reactions, explained