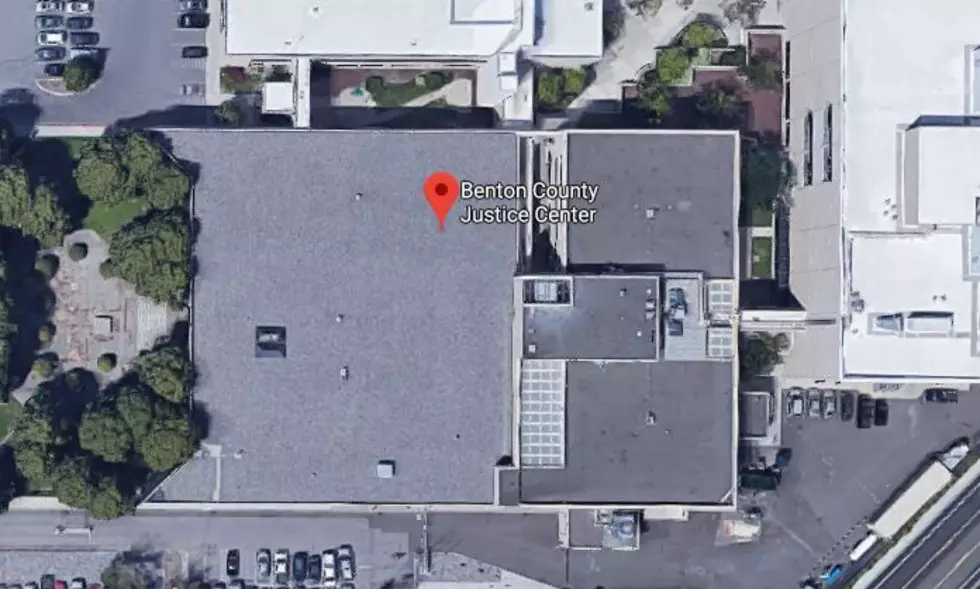 Sheriff Issues Temporary Commissions to Jail Officers
Benton County jail (Google Earth)
Saying it was in the interest of safety and procedures at the jail, Sheriff Jerry Hatcher has issued a series of 30 day temporary commissions for jail workers.
These are the 85 employees who work primarily at the Benton County jail, but are now under the umbrella of the county after they took the jail away from the Sheriff.
Hatcher had revoked the commissions of the workers because he did not want to be responsible for people he was no longer in charge of. However, not having the commissions meant these jail workers could not longer serve warrants or arrest people who turned themselves in that Justice Center in Kennewick. It also meant they could not carry firearms.
Now they will be able to resume these duties. Hatcher felt it was in the best interest of overall safety to issue the temporary commissions. Prior to that Kennewick Police had to be called to arrest people who turned themselves in.
The temporary commissions will last through November 30th. In the meantime the county is continuing to attempt to transition the jail away from the Sheriff's Department. County Commissioners have made that job more challenging when they put the County's top administrative worker on leave. No word as to why that happened, but that means another executive will have to oversee the jail transition.