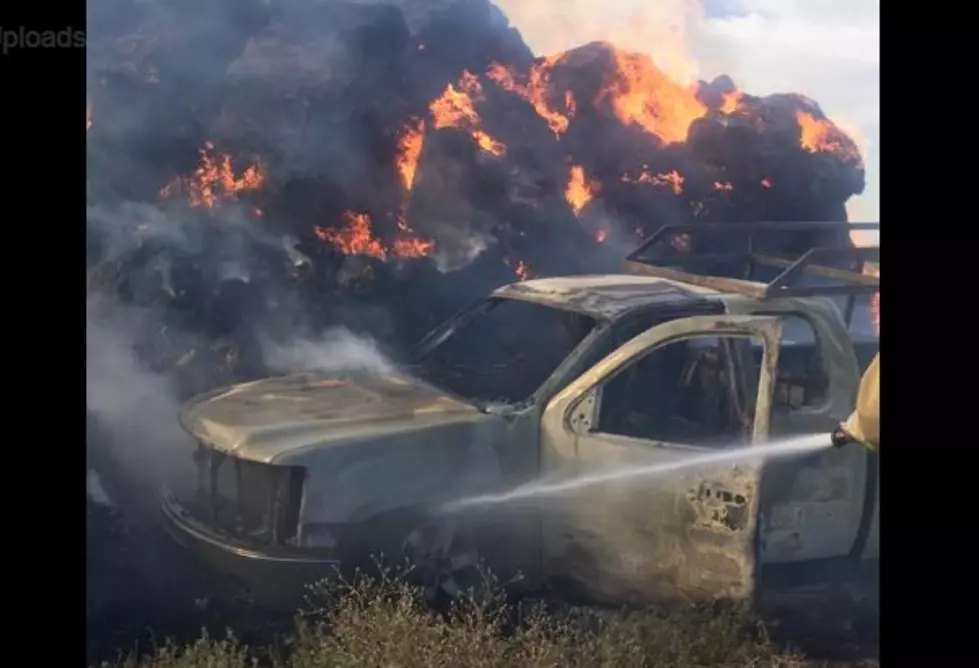 Stubborn Hay Stack Fire Consumes Worker's Vehicle
Fire destroys a LOT of hay and truck (Benton County Sheriff)
Tuesday afternoon, Benton County Fire crews battled a haystack fire that was located on AgriNorthwest Property, near Plymouth and Tyrell Roads.
Deputies who responded say the farm employee parked his truck next to the large tall stack, and the heat from underneath the truck ignited the dry grass below. It then spread rapidly to and over the stack. By the time fire crews were able to arrive it also burned the truck down to the bare metal.
Experts say gasoline powered vehicles with catalytic converters produce a much higher heat level underneath, which is why most farm vehicles are diesel. Hay stack and bale fires are tough to put out because hay is considered a very 'tough' grain and burns much like wood.
The truck is a total loss.