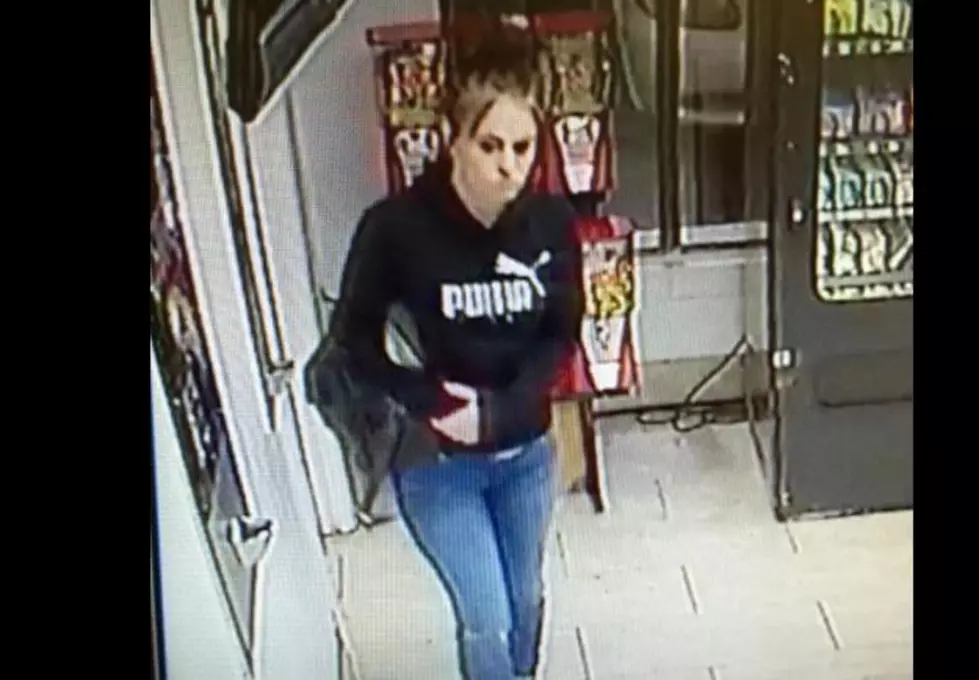 Theft Suspect Uses "Bathroom" Ruse to Steal Laundromat Keys
Laundry thief (Pasco police)
The incident occurred Sunday night, but police are hoping someone in the community knows her.
Around 8pm that evening, this unknown woman walked into the Sage 'N Sand Laundry on West Lewis in Pasco, and according to police, "helped herself" to the office. However, when confronted by an employee (it appears she wasn't expecting a worker to be there on a Sunday evening) she gave the excuse she was looking for the bathroom.
However, when pointed in that direction, she abruptly walked out of the facility, and drove away in the car pictured.  About an hour later, the worker discovered a set of keys that had been sitting on the desk were missing, they included the worker's car key, and (you guessed it!) the keys to the office and other financial areas of the facility.
It's presumed Sage 'N Sand has since changed the locks, but police are still looking for this woman. Anyone who has information is urged to call (509)-628-0333. All leads can be confidential.