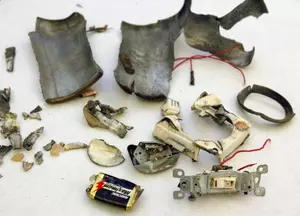 Tri-City Judge Killer Has DNA Testing Request Denied
Pipe bomb killer's request for DNA testing refused (Getty Images)
It remains one of the most shocking murders in Eastern Washington history, and this week, the man serving time for the crime had a major request rejected.
A judge has refused Ricky Anthony Young's request for DNA testing to be done on evidence from the June 1974 pipe bomb that killed Judge James Lawless in his Franklin County Courthouse chambers.
It was a murder that stunned the Mid-Columbia. The package, mailed from Prosser, Young's hometown, was delivered to Judge Lawless, and after tearing open the paper and opening it, it triggered the pipe bomb that killed him.
Young, who is serving a 77-year sentence for the murder, was convicted in large part due to his fingerprints being found on pieces of the package that contained the bomb, as well as other evidence.
Young, a career criminal, was believed to have had issues with the judge, who just days after his death was scheduled to consider revoking Young's parole for a 1971 Prosser drug store burglary. That was just one of a number of crimes committed by Young.
The Innocence Project Northwest had requested the DNA testing to try to prove Young's innocence, as such testing did not exist in the 1970's. However, the judge refused it, saying DNA alone would not exonerate Young, and he pointed out Young signed an affidavit in 1994 admitting he committed the crime.