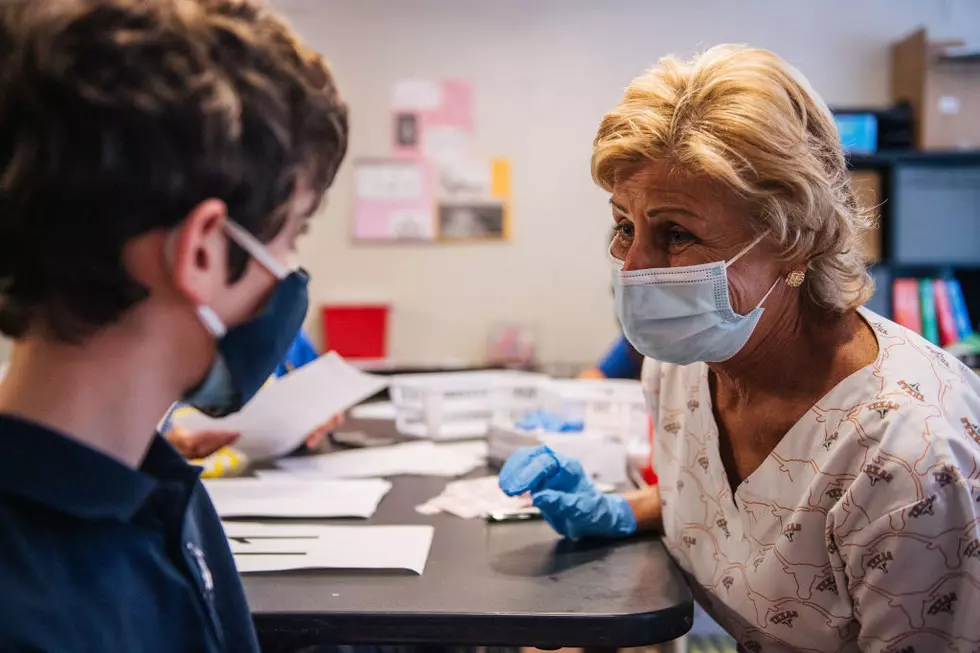 Will Vaccinate Your Child Ages 12-15? Latest Poll Results
Results (so far) from our child vaccination poll---Getty Images
The results appear to be mixed. Not from our poll, but in general in the Mid-Columbia.
According to reports from the Benton Fairgrounds Vaccination site (they release daily updates), it appears vaccines are trending upward;  officials say they believe some of that or even much of that is due to the 12-15 age group being cleared.
Officials said early signs showed an increase in that age group. However, the poll results we put up show a different view.
    On May 13th, we published a story on our website asking people if they plan to vaccinate their 12-15-year-old child.  Respondents could either choose 'yes,' 'no,' or 'undecided-want more testing.'
So far, as of today, May 18,  92.86 percent answered no, 4.19 percent were undecided, and 2.89 percent answered yes.
Umair A. Shaw, MD, MPH, the Washington State Secretary of Health, had issued this statement following the clearance of COVID vaccines for children in that age group:
"Expanding eligibility to this younger age group protects our children and gives families peace of mind. It is the best step we can take as parents to ensure our kids remain in the classroom, can safely spend time with friends, and take part in sports and extracurricular activities. Research continues to show this vaccine is safe and I am thrilled it is now an option for parents and their young teens."
According to information from the Vaccine Adverse Event Reporting System, part of the CDC, and data that does lag some weeks behind (if not months), some 4,000 children have been vaccinated for COVID in the U.S.
Of those, 71 reported a measurable fever; 63 had muscle join or other pain; 53 got a headache; 34 reported fatigue or what is called asthenia (abnormal weakness or lack of energy); 29 reported chills; 27 general pain; 23 nausea; 20 dizziness; 9 had vomiting; 9 had a cardiac arrest; 8 had a seizure.
That's a total of at least 346 negative reactions to a COVID vaccine.
According to the VEARS data, 9 reported deaths, and 3 are considered permanently invalids. It is NOT known how many of these occurred concurrently (multiple symptoms at the same time. But, at least 71 children experienced some sort of adverse reaction, out of the CDC-VEARS reported group of 4,000.
Here are some tips for self-care during the pandemic: