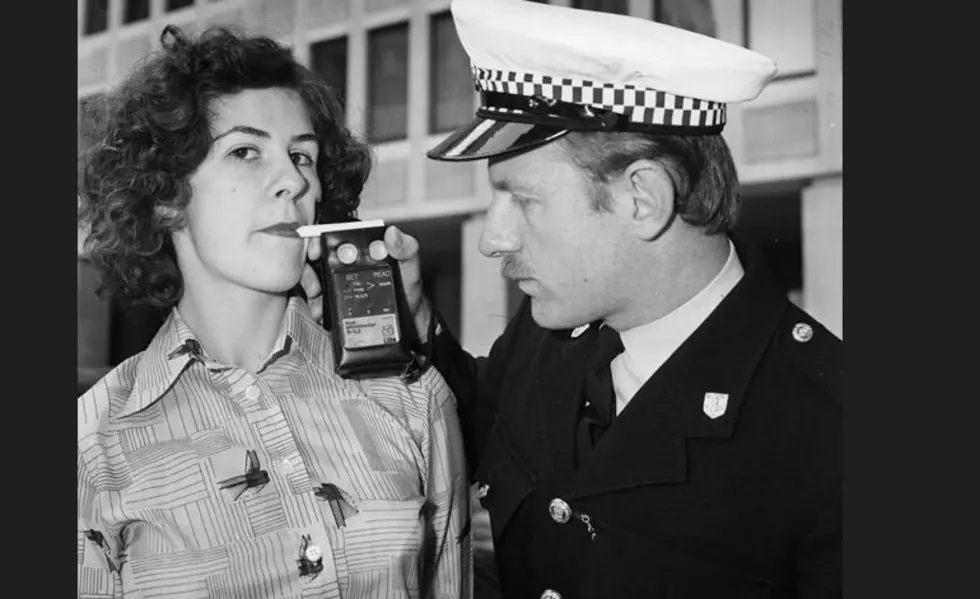 .05 Alcohol Level Bill Doesn't Address Marijuana Impaired Drivers
1979 breathalyzer test (getty)
Legislators on both sides in Olympia appear to support a proposal that would lower the BAC, or blood alcohol content, for drunk driving in WA from .08 percent to .05.
  Bill does not address TCH or marijuana-impaired drivers
SB Senate Bill) 5002, would lower the threshold significantly. A variety of legislators agree lowering the standard would put us on par with other states who are lower. According to The Center Square:
(Democratic Senator Patty Kuderer said) "This amendment simply harmonizes other laws that relate to DUI with the 0.05 standard. It provides a delayed implementation date of Dec. 31 of this year, And the reasoning behind that, is that my understanding is there will be a public outreach occurring to educate the public about the reduction in BAC."
The bill has faced challenges from the wine and spirits and hospitality industry, in particular wineries and breweries that depend on tours and tasting events where patrons might be discouraged from sampling due to lower rates--even though they won't be anywhere near the BAC levels.
 Bill does not address marijuana drivers
For many, if not all DUI convictions, drivers are required to install an interlock device on their vehicle, the 'blow-and-go' device that won't start their car if any trace of alcohol is present.  However, no such technology exists for marijuana.
Various sources, from the Washington Traffic Safety Commission to the Insurance Institute for Highway Safety (IIHS) have data showing significant increases in marijuana-related DUI cases our state.
   The AAA foundation said in 2017 that 21 percent of impaired drivers tested positive for THC or enough marijuana to be impaired. The IIHS said in an article dated June 17, 2021, that states who have legalized marijuana have seen noticeable increases in accidents.
The IIHS says data from five western states who have legalized pot, including WA, show between 2014 and 2021, shows a six percent increase overall in marijuana-related crashes and a four percent increase in related deaths.
While UCLA researchers said in an October 2022 NBC news article that marijuana breathalyzers are 'coming,'  there currently isn't any readily available tech that can be used the same way in the field as a standard blow-and-go BAC alcohol unit. Most pot DUI cases require a trip to a medical facility and a blood draw.
See the Must-Drive Roads in Every State