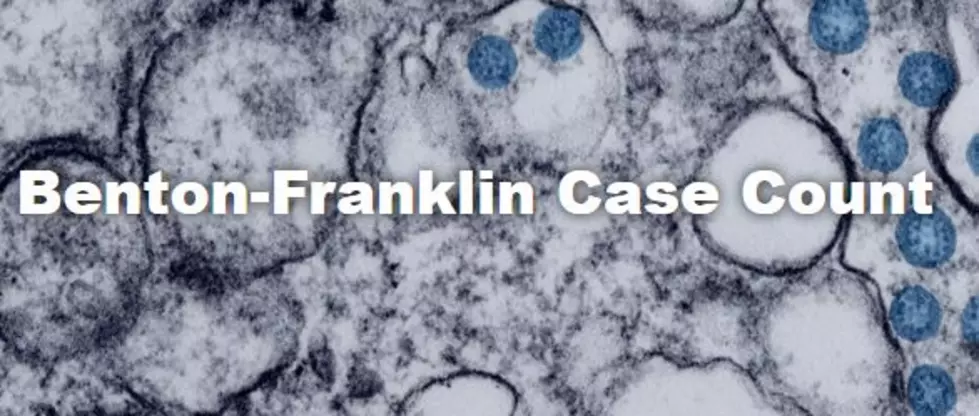 COVID Percentages Nudge Downward, Hospitalizations Plummet
BFHD case count (BFHD)
Although according to the Benton Franklin Health District data as of August 12 more younger persons are testing positive for COVID-19, some of the other data remains unchanged.
The 20-39 age group now accounts for 42% in Benton County, of positive tests. In Franklin, it's 40%. This demo is now just slightly ahead of the 40-59 age group.  There has been a plummeting of cases over 60, which could be attributed to the stringent safety measures taken to protect these elderly persons.
Despite this shift, we are NOT seeing any noticeable jumps in deaths, percentages of deaths, or shifting of demographics where deaths occur. And hospitalizations has plunged (see below).
It is also noted that of the 7363 total cases in B-F Counties, 470 are from long term care center workers and patients.
But like we have been before, the percentages are not moving:
Total confirmed positive cases:  7363.  B-F County population 307,000. That's 2.39 percent of the people living here. Despite vastly increased testing, that percentage has not moved much, if at all
Deaths in B-F Counties: 152.   That amounts to a death rate of 2.064 percent from the confirmed 7363 cases. That percentage has actually dropped a bit. The vast majority of these remain over 60, with underlying health conditions.
Another newer percentage we chose to look at, number of hospitalized persons who have died?  In Benton County, 3.1 percent.  Franklin County, 1.4.  That means of all the people, since March, who have been in one of our four area hospitals with COVID, a combined 4.5 percent have died. One would think if hospitalization is required, the condition would likely be very dire and those numbers would be much higher.
AND the percentage of persons in our four hospitals (Kadlec, Lourdes, Trios and Prosser Memorial) with COVID or COVID-like symptoms has plummeted to a months low 10 percent.  37 out of 340.  It hasn't been that low in a LONG time. As of 8-12, of the 340 people occupying a bed, only 37 with COVID or COVID-like symptoms.
And, the deaths that are reported continue to be persons in 60's, 70's or higher. One person in their 50's was reported among the four latest, but ALL of them had underlying health conditions.
Once again, as we have said for weeks, to truly understand and grasp the impact of COVID, and to avoid unnecessary fear, worry and hysteria,  you must examine ALL the data--big picture. So the next time you tire of seeing daily headlines about "____ new cases,"  or "_____more deaths"   re read this article, or check the data for yourself for perspective.
To explore the data for yourself, click on the button below.
Enter your number to get our free mobile app