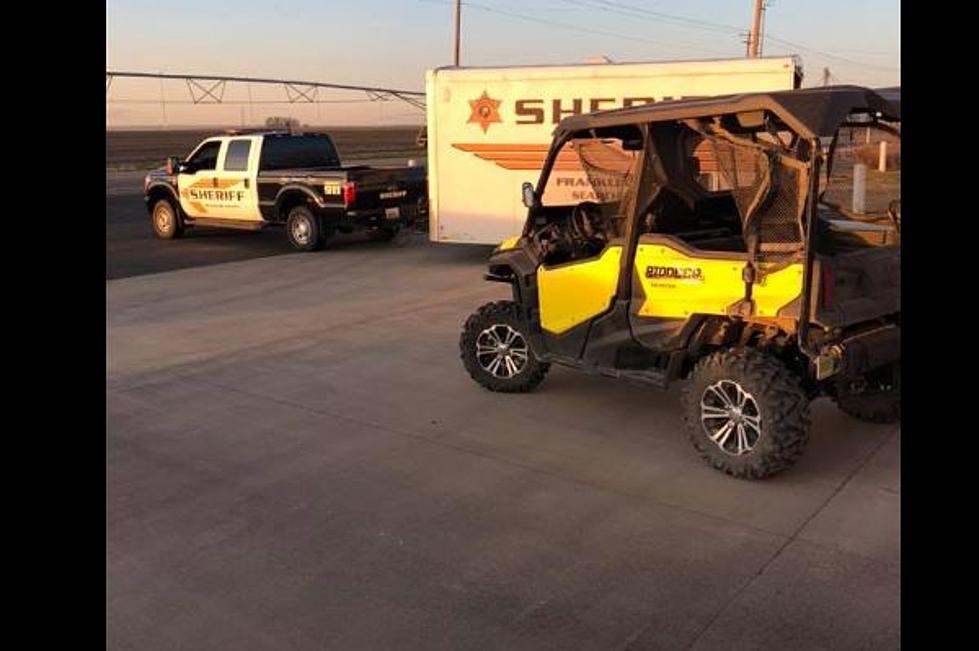 Deputies Rescue Missing Injured Rider at Juniper Dunes
Franklin County Sheriff's Office
A 68-year-old dirt bike rider from Milton-Freewater is expected to make a full recovery from some painful injuries after a crash Wednesday out in Juniper Dunes.
Franklin County Sheriff's Deputies report they got a 911 call from some riders, who said a friend of theirs had gotten separated from them, then went missing for several hours.  The Deputies brought out Franklin County's ATV and along with Fire District 3 crews, began searching.
They found the man, he'd crashed on his motorcycle after losing track of his companions. The man is OK, was taken to the hospital and his injuries were not life threatening.