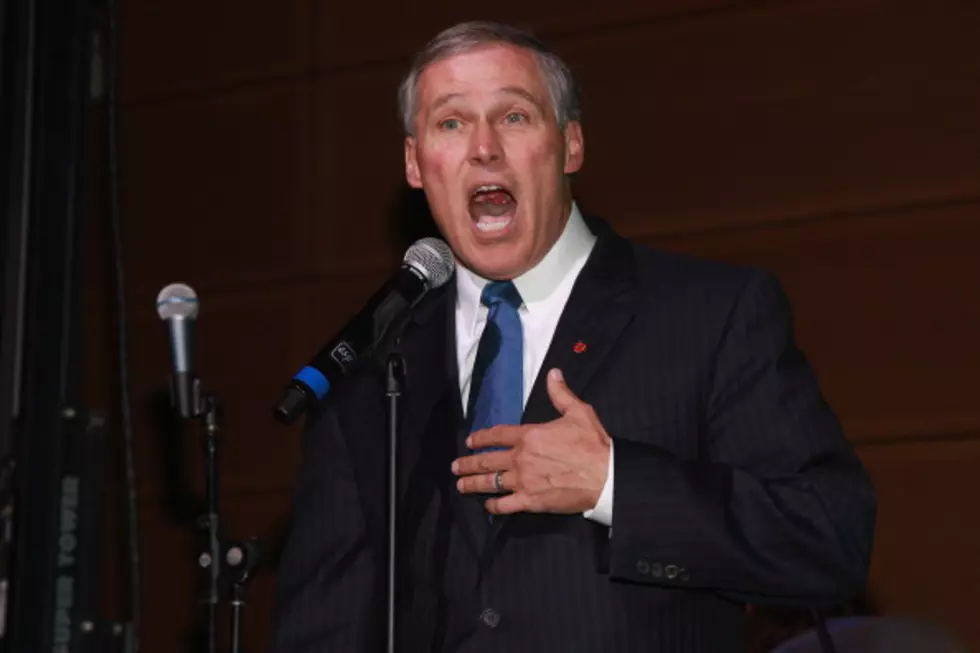 Gov. Inslee 'Blurts' Out Name of Proposed Seattle NHL Team
Gov. Inslee may have lit it slip the team's name has already been decided (Getty Images)
When he was in Congress years ago, before and after being trounced by Doc Hastings in 1994, sometimes he was known as 'Screamin' Jay Inslee, for his loudness and sharing his opinion.
Now, it may have resurfaced. According to Bleacherreport.com, Inslee may have blurted out the name of the proposed Seattle NHL team.  Seattle is on the verge of getting an expansion franchise. The group spearheading the effort has sold 25,000 season tickets, and efforts are being made for an arena and other necessities.
During a press conference Friday about his desire to spend millions on a high-speed rail line that would run from Vancouver to Portland, through Seattle, he let it slip the team name could be the Totems.
According to Bleacherreport and Q-13 Fox News, he said:
"We cannot wait to get on a high-speed rail line to come up and have the greatest hockey rivalry in North American which is the Seattle Totems versus the Vancouver Canucks,"
Totems is reportedly one of 13 names being considered for the expansion franchise. It would honor the WHL team that played in Seattle from 1958 through 1974.  Some in Seattle note it's ironic that the same city that offered so little support to the current WHL franchise, the Thunderbirds, is now giddy over getting an NHL team.
Due to issues over their arena, and logistics over several years the WHL Seattle Thunderbirds actually play their games in the Showare Center in Kent.