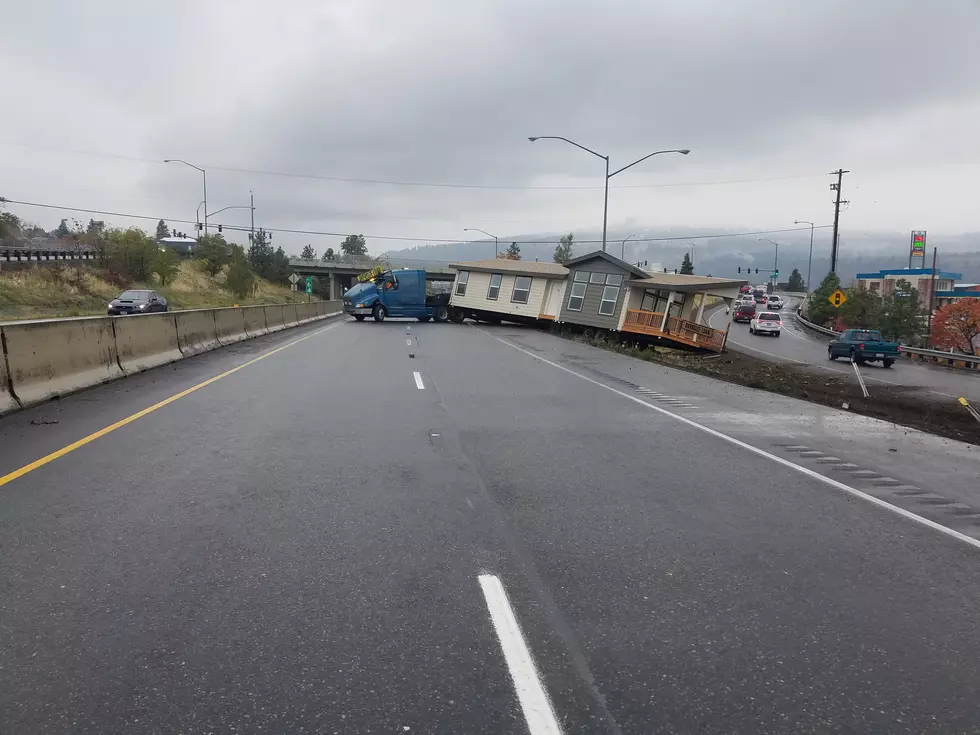 Manufactured Home Jackknifes On Trailer, Blocks Oregon Traffic
Truck hauling manufactured home jackknifes near Hood River (Oregon State Patrol)
It's hard enough to haul manufactured homes up the Oregon gorge, but this event didn't help. Somebody's future home got a bit bent and twisted.
Oregon State Police report Monday a large truck and trailer towing a manufactured home veered off I-84 near Hood River, OR, then ended up jackknifed, blocking traffic for over and hour and a half.
The driver, 36-year-old Michael Cannon of Hermiston, sustained minor injuries, officials don't know what led to the Volvo truck drifting off onto the unpaved shoulder. It hit a fog barrier and an exit sign.
Manufactured home builders have only certain windows during which they can transport the homes (many which are made in Oregon) up and down the Gorge to their destinations, including Washington. Wind, bad weather and other issues cause numerous restrictions.
The investigation continues.