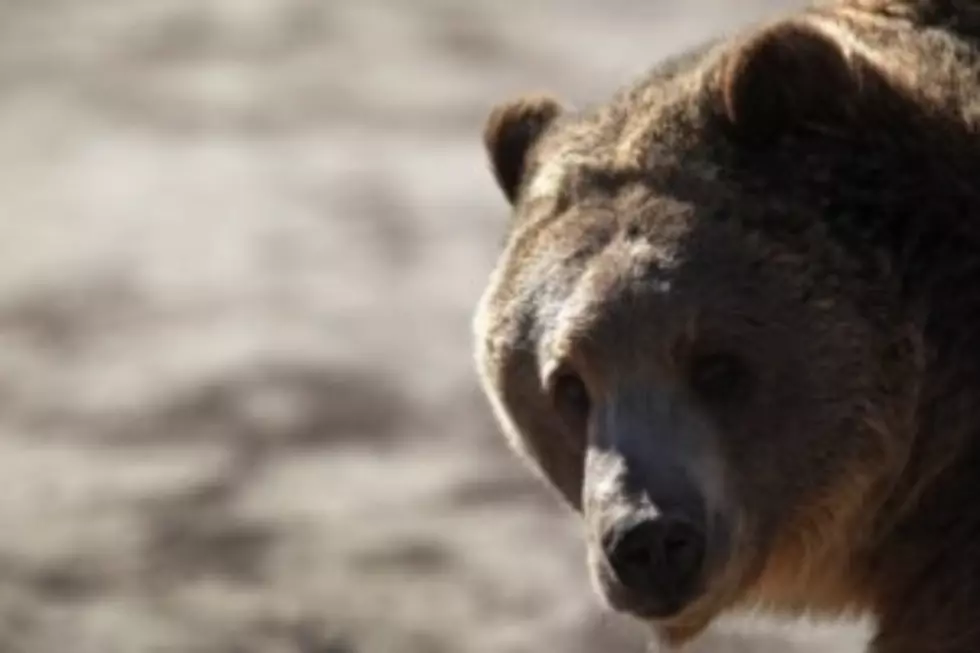 Montana Hunter Shoves Arm Down Bear's Throat, Survives Attack!
Quick thinking saves hunter's life (Photo by John Moore/Getty Images)
Thanks to courage under duress, quick thinking, and an article from an outdoor magazine, a 26-year-old man is alive today after being attacked by a grizzly bear.
Chase Dellwo and his brother Shane were elk hunting near Choteau, Montana last Saturday morning, in windy and rainy conditions. They were using bow and arrows to hunt, and stumbled across a sleeping bear.
Due to the poor weather, the bear didn't pick up their scent, nor did the hunters realize he was there until Chase was three feet away.
The bear stood up, bit down on the top of his head, then let go and roared. Dellwo said the bear bit his left leg and threw him several feet, then attacked again. Dellwo said he remembered something his grandfather told him he'd read in an outdoors magazine.  He said bears and many other larger forest animals have a gag reflex just like humans.
As the bear roared again, a sound Dellwo said was louder than anything he'd ever yeard, he shoved his fist and arm at least 18 inches hard down the bear's throat! The bear, estimated to be between 350-400 lbs, jerked and gagged violently, as Dellwo pulled his arm back.  The bear was obviously frightened and scampered away.
Dellwo required a couple of hundred stitches and staples to his head, a deep puncture wound to his leg and a swollen left eye, but after a few more days in the hospital in Great Falls, he will be heading home.
He plans to hunt again next season after sitting out the rest of this year, and although it wouldn't have worked due to the bad weather, he and his brother plan to bring potent bear spray on their next hunting trip.