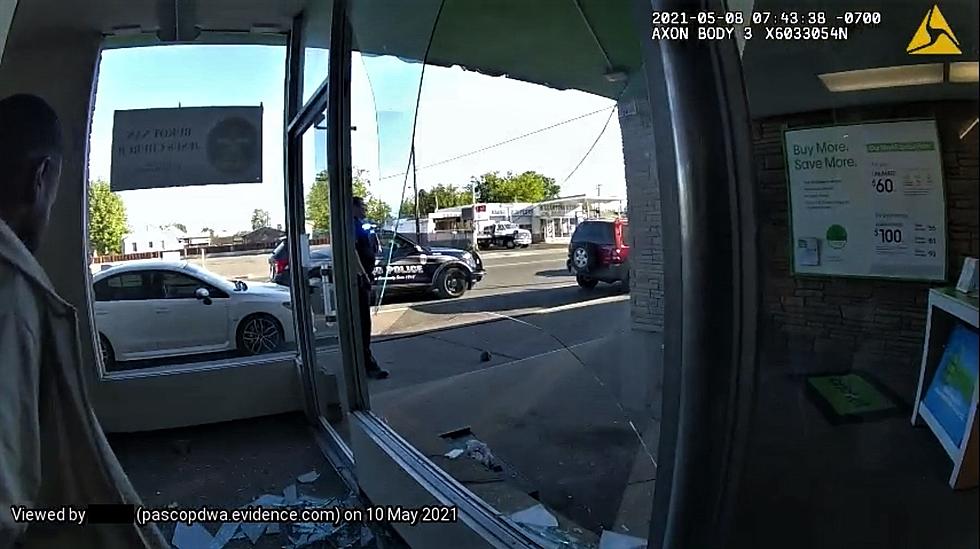 Pasco Break in Suspects Leave "Man-Sized" Hole in Glass
Pasco break in---Dave Allen (PPD)
Pasco Police now say a pair of early morning break-in suspects left a "man-sized" hole in the glass window--and the suspects were still inside!
Around 7AM, Officers were called to a business in the 800 block of West Lewis when one of the tenants arrived and saw the gaping opening. They didn't enter, but called 911.
It's a good thing they didn't because upon entry, Officers found the two suspects inside. They were identified as 33-year-old Jesus Rito Nuñez and 65-year-old Rickie R. Zimmerle, both of Pasco, still inside.
Officers didn't say if they had any merchandise on them, but both were promptly arrested. Both men complied with commands and surrendered without incident. In addition to their burglary charges they're now facing, a security camera inside was also damaged. Rather surprising they chose to break in during daylight hours.
Police did not say which business was broken into, but this stretch of shops on West Lewis is home to Sandy's Trophies, Stu's Team Sports, a Cricket Store, and a Metro PCS store as well.
The investigation continues.
Here are 50 of your favorite retail chains that no longer exist.