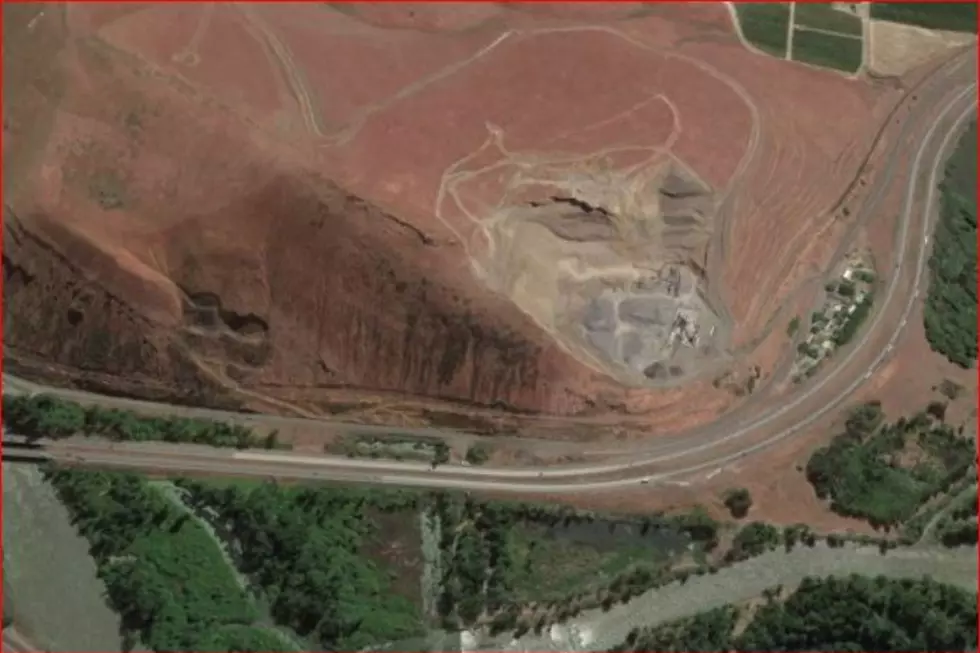 Rattlesnake Ridge Animals Moved So Owners Won't Have to Check On Them
Rattlesnake Ridge slide area (Google Earth)
According to sources, no huge new movement has been detected in the slipping Rattlesnake Ridge saga, but it still continues to move slightly.
Authorities have now moved a number of turkeys, dogs and chickens who were living in the potential slide zone. They were owned by some of the 67 area residents who have been evacuated until the Ridge situation stabilizes or collapses.
Yakima County officials, says the Yakima Herald Republic, moved the animals not only for their safety, but to ensure the owners won't have to keep re-entering the slide zone to check on them.
The animals have been boarded elsewhere. The animals were relocated Tuesday and Wednesday of this week. Officials say it's better if the residents stay out of the area, they were concerned people were 'sneaking' or entering the zone to monitor the animals without letting people know they were there.
As for if (when) activity will take place, the timetable has reportedly been reset from several weeks to literally any moment. Exactly what will happen, however, is not known. Either a smaller 'stabilization' slide or perhaps a catastrophic complete collapse of the mountain section.