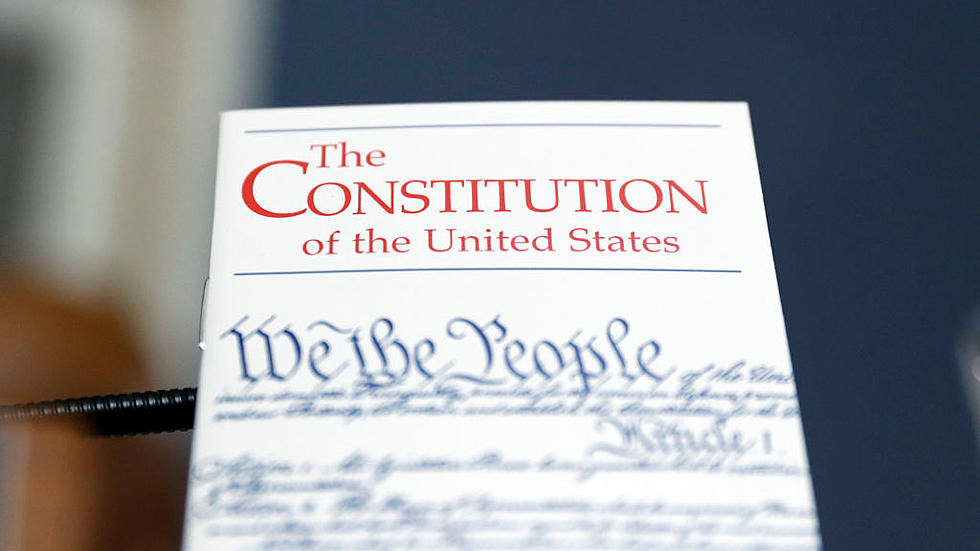 WA Sheriffs Pledge to Uphold U.S., WA State Constitution-UPDATE
Getty Images
According to information released by the ReOpen WA Group, this week there has been a pledge made and signed by Sheriffs in WA state to uphold the US and Washington State Constitutions.
ReOpen WA reports there was a major Republican event sometime between Wednesday and Thursday evening, during which news was made. The event was held by Restore Washington.
According to the group, Chelan County Sheriff Brian Burnett reported 38 of the 39 county Sheriffs in WA state (there's 39 counties) will sign off on a resolution supporting not only the U.S. but Washington State Constitution.
Exactly what's in the resolution is not yet known, but according to the news we saw, should be some big things.
There's speculation as to who the 1 Sheriff is that has not pledged. Many who commented on the news assumed it was King County as they've made, or are trying to make changes that would not allow people to elect the Sheriff anymore.
A few others surprisingly said Clallam County, citing discussions a while back with the Sheriff about being a 'Constitutional Sheriff' and those discussions did not go well.
We will be watching to see what else comes of this.  Speaking of big news, check out these stories below.
UPDATE---the petition, according to sources, has been signed by the Sheriff's in 38 of 39 counties, and will be sent to Olympia. Sources have not said which leaders it's going to but presumably one to the Governor. The petition pledges to uphold the WA state and US Constitutions, including the 1st and especially 2nd Amendements. 
KEEP READING: Scroll to see what the big headlines were the year you were born