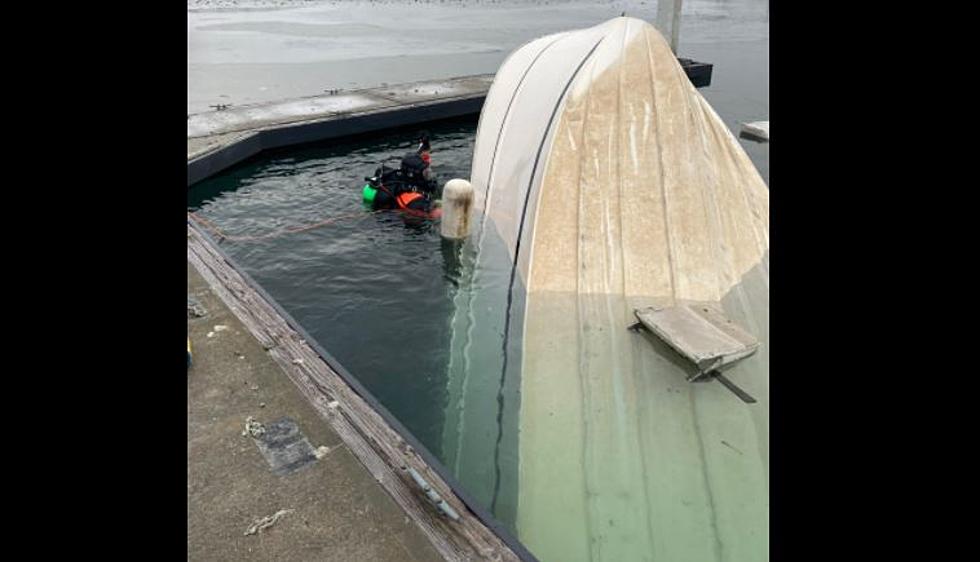 Who Owns Boat That Sank Near Richland? Skipper? Gilligan?
Col Basin Dive Rescue checks sinking Richland boat (RPD)
Luckily, nobody was on board.
RICHLAND POLICE, DIVE RESCUE RESPOND TO SINKING
According to Richland Police, a passerby reported seeing the boat going under.
Earlier this morning, Thursday morning Jan. 13th, Richland Police responded to one of the docks at the Columbia Point Marina just south of Richland and found a fairly large boat going underwater.
The estimated 26-foot vessel was almost completely submerged as seen in these Richland Police images.
  REPORT CAME IN FROM A PASSERBY
According to officers, a person walking by saw the boat, and it appeared to be going under the water. Columbia Basin Dive Rescue was called in to ensure nobody was on board.
Fortunately, it was empty.   Police apparently are continuing to try to contact the owner, likely based off the registration numbers on the vessel.
No word if Skipper or Gilligan were anywhere nearby.
Celebs Share Their Personal Paranormal Stories
See Inside Stunning Million Dollar Home in Richland, WA
There are some very unique properties in the Tri-Cities area and this is definitely one that stands out.
This home
has the "wow" factor the second you look at it. Take a tour and count how many times you say, "wow".