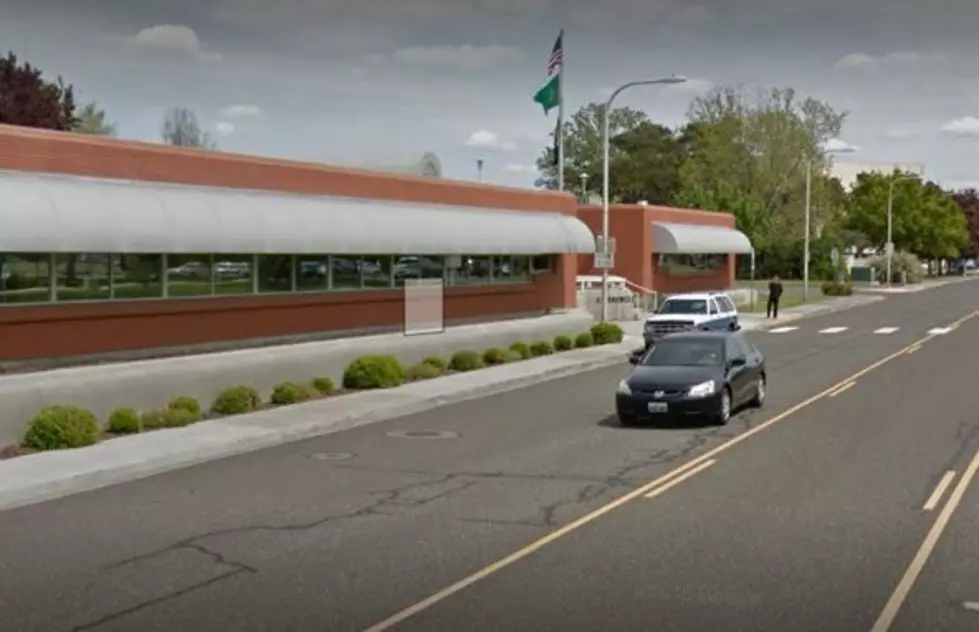 Back The Blue Kennewick Rally Cancelled Over Safety Concerns
Back The Blue event cancelled due to safety concerns (Google Street View)
According to multiple sources, including a Facebook past from the organizer herself, a proposed Back The Blue rally planned for Saturday in front of City Hall by the Police Station has been cancelled.  The reason? This statement was posted by organizer Michelle Mercer on her Facebook page:
"In the interest of PUBLIC SAFETY, this event has been cancelled. We have received credible threats against this event and the people who would be attending. Our first priority is ensuring everyone's safety. We believe we can still get our message of appreciation and gratitude out to the Kennewick Police Department. Please send an email to the City Council Members and County Commissioner in a show of support. Thank you to everyone who has supported this event and the KPD."
We have placed a call to the Kennewick Police Department as of 1:15pm Friday, asking for specific details as to what those "credible threats" are. The event was to have been held 12-2PM at City Hall, by the KPD station.
There had been a counter protest planned for the same time by BLM, hosted by people who were listed on Facebook as the hosts, Vic Stoned, Antha Hansen, and  Eugene Vi.  Stoned's bio lists him as being from Boston, Vi, from Bremerton. The counter ally is called "Counter Protest for BLM" and can be seen here.
The event showed, as of Friday afternoon, 59 persons going, and 245 interested.
The "Details" of the event on Facebook contained this statement: (verbatim)
Hosting a "Back the Blue" event during Black Lives Matter organizing sends a clear message to the community, that is especially tone deaf.
Come in all black, let them know that state officials and the maintenance of the police state doesn't stop our demands for a more just system, and racial justice! #BLM
Anyone who wishes to show their support via celebration should feel free to attend Juneteenth, and those remaining in quarantine can consider donating to the GoFundMe:"
According to YakTriNews.com, Michelle Mercer, the event organizer said there were credible threats made against the community led event, and the people who were going to attend.
AGAIN, we do not know yet what these credible threats were/are, we have reached out to KPD for clarification.