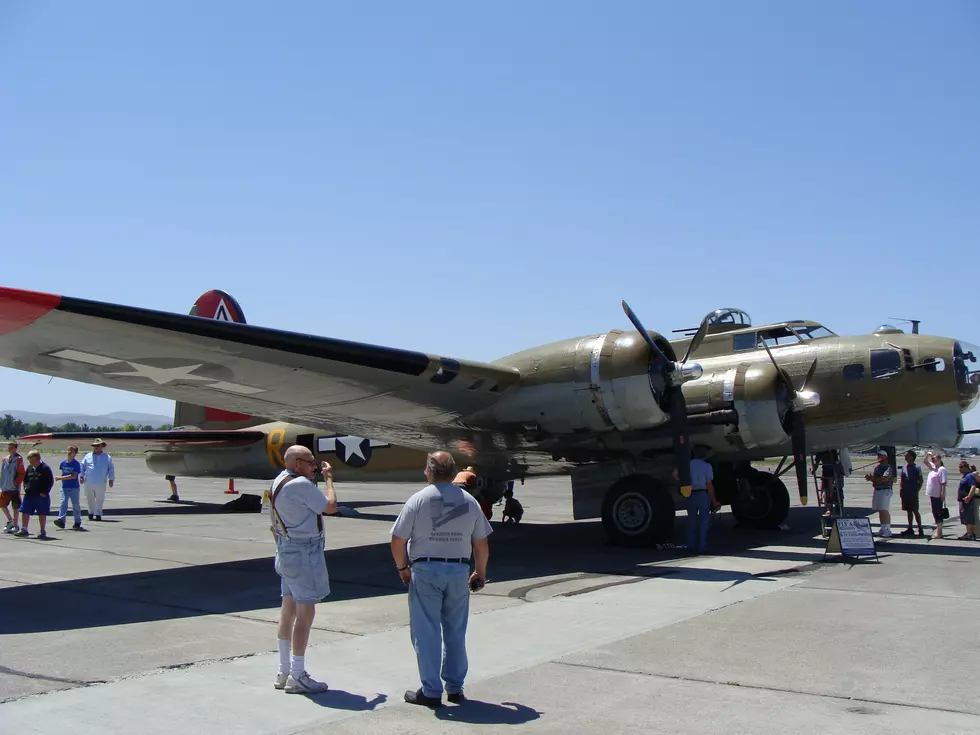 Come See WWII Aircraft History At Bergstrom Aircraft – Pasco (Slide Show)
Monday through Wednesday of this week, the skies will rumble with WWII airplanes, at Bergstrom Aircraft in Pasco.
Come see three of the warbirds who helped win the air battles in World War II.   Bergstrom Aircraft in Pasco is bringing back a vintage B-17 and B-24 bomber, and a P-51 Mustang.   These are rare airplanes, and especially in the case of the B-17 and B-24,  one of only a handfull still remaining, let alone in flying condition!   Walk through tours are available, as well as a chance to purchase a once-in-a-lifetime flight!  The proceeds go to help keep these valuable pieces of history flying. 
 Bergstrom is located at 4102 N. Stearman Drive in Pasco, right next to the Pasco Airport.  Call 547-6172 or click here for more information.   In the meantime, enjoy this slide show from the last time these rare planes made an appearance in the Tri-Cities.   If you have not seen them, you need to see them up close!