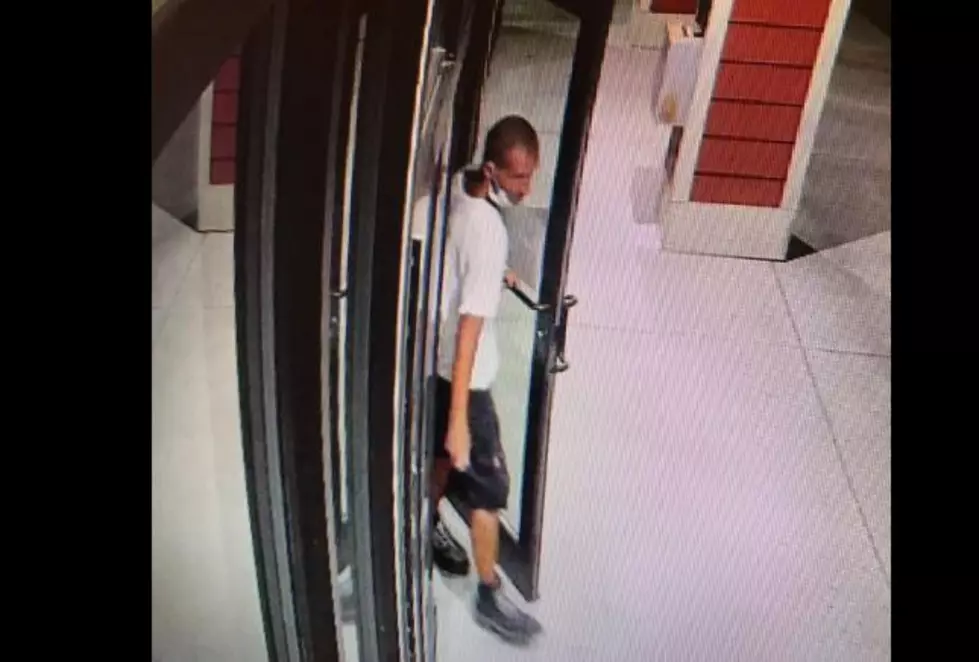 Police Believe Burglary Suspect Hit Business Multiple Times
N. Kellogg break in suspect (KPD)
There are some unanswered questions arising from a police investigation into a business broken into several times over the weekend.
Tuesday, Officers responded to a call about a commercial break in at a business in the 600 block of North Kellogg.
Police say the owner reported evidence (including video) the suspect entered their building several times over the weekend. Food there was eaten, various items stolen. This image captured him leaving the building Friday night.
It is not known how he managed to access the building, or why he was leaving using what appears to be the front door; or why an alarm did not sound (if they had one).
Anyone who may be able to ID this suspect, call (509)-628-0333. All leads can be confidential.