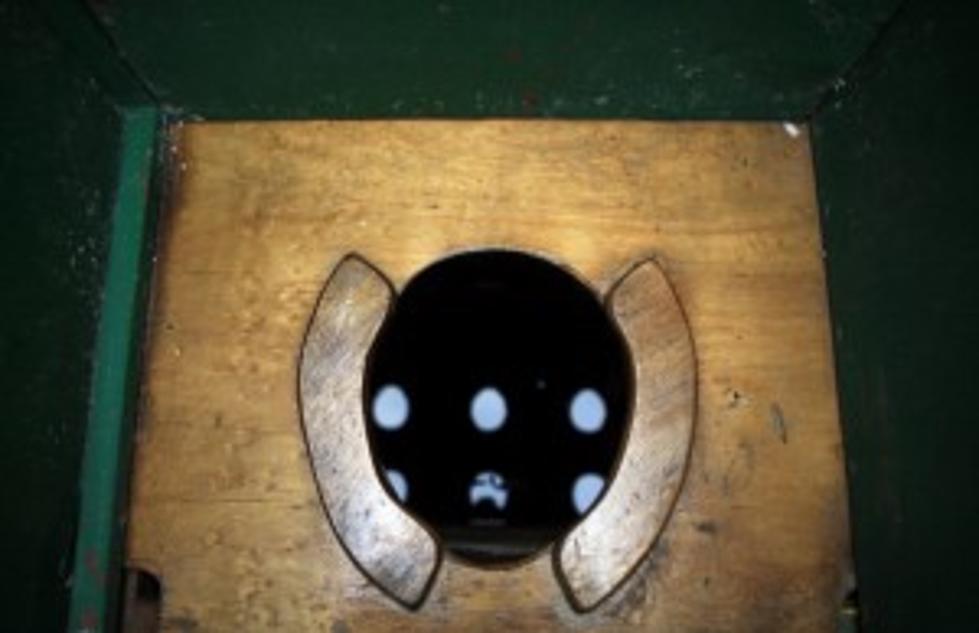 Portland Flasher Cornered in Porta Potty, Irate Citizens Tip It Over!
Flasher trapped in porta potty, then people tip it over with him inside (Photo by Matt Cardy/Getty Images)
A homeless man who was allegedly flashing himself to people in Portland found himself in a very tough, and messy, situation!
KGW-TV reported Thursday the unidentified man had been roaming around the Eastside Esplanade area of town, flashing and exposing himself to shocked passers-by.
However, when he entered a porta potty, they got their revenge.  According to reports, some irate citizens tipped it over with him inside,  covering him in the "solid waste" contents, according to the TV station.
To make matters worse (as if it could get that way) the porta potty was tipped on the door side, trapping the man inside.
Reports did not indicate how long he was  trapped in the horrific goo or his condition when he got out.