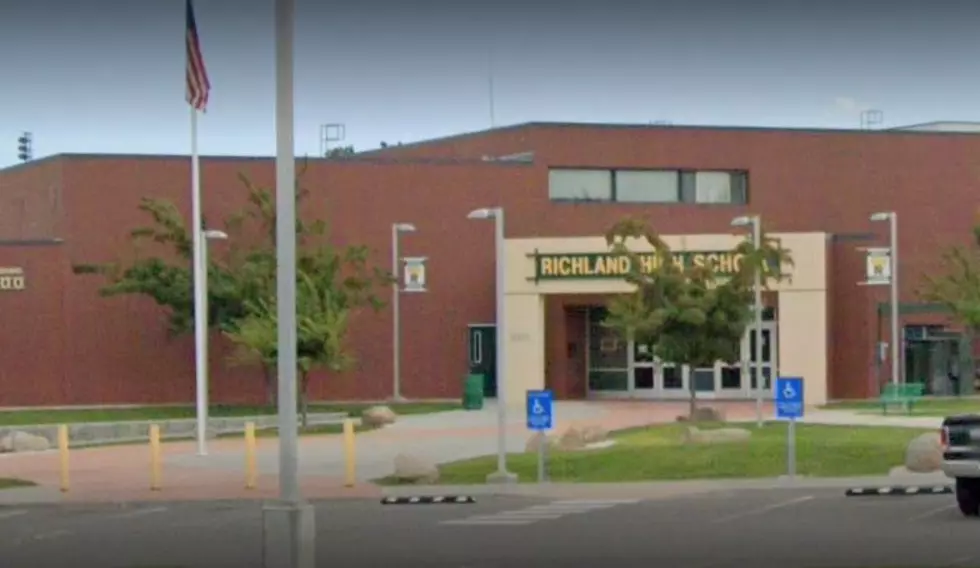 Richland School Board Resumes In Person Meetings, With Citizens
Richland HS (google street view)
A number of parents are quickly jumping on this opportunity, to be in person attendance at the next Richland School Board meeting.
As the state formally moves to Phase 3 Monday, March 22, the Richland School Board will now begin to meet in person. They will be held at the Teacher, Learning and Administration Center which is located at 6972 Keene Road, near Libby Middle School.
This will apply to the Tuesday March 23rd. meeting.
Pre sign ups began Monday 3-22 at noon, and those who get in as one of the first 25 will be given a temp check and will have to sign an attestation related to COVID-19.
The reason for the interest in the meeting is the agenda includes a discussion about the return to full PK-12 in person education; concerning potential adjustment from 6 foot distancing to 3 foot, per recent CDC guidelines.
However, in the agenda, the RSD cautions this will not be a 'return to normal school' as desired by parents and students. From the RSD agenda:
"It should be noted that the full return of students is not a full return to "normal school" that students, families and staff are accustomed to. There remains significant challenges that must be addressed and in many cases a new recommendation will require staff to review and update operating procedures (i.e., lunch will need to be scheduled at the elementary level with 3 foot distancing observed and recess activities and supervision will need to be addressed)."
Judging from some comments we have seen on several Facebook-social media pages where parents have children attending Richland schools, it could be an interesting meeting.
 Here's a look inside another area school, Prosser HS. 
[gallery gallerytitle="A Peek Inside The New Prosser High School" galleryid="133:392475" galleryindex="0"