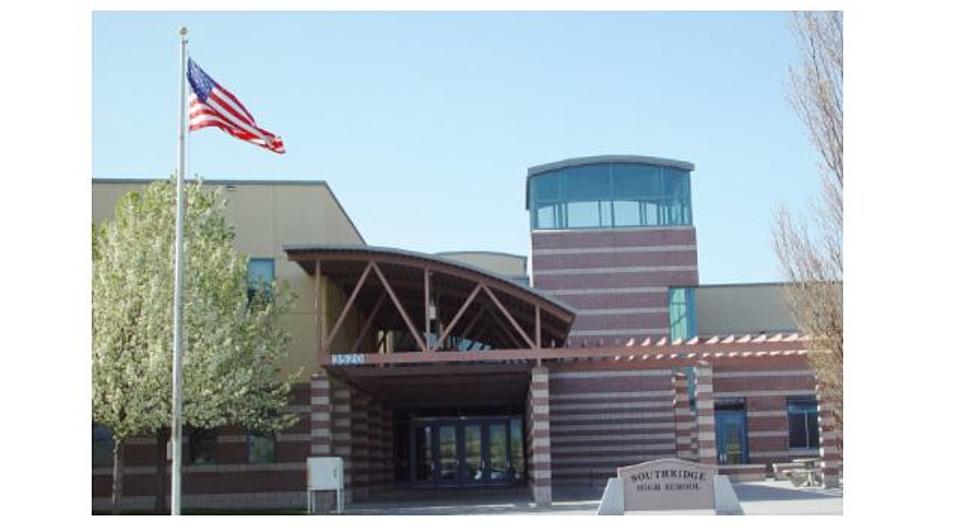 Some Southridge High, Other Students, Sent Home After Mask Protest
Southridge students protest (KSD)
We received some reports early Friday about some Southridge High School students in Kennewick who were protesting the school mask mandate and showed up without them.  We heard between 5-10 students were involved.
  REPORTS INITIALLY CLAIMED SUSPENSIONS
Initial reports claimed they were suspended, we reached out to the Kennewick School District about the matter and PIO Robyn Chastain sent us this reply:
"I have confirmed with the school administration that there were some students who refused to wear face masks as part of a "mask protest." These students were provided the options to wear a mask and return to class or to leave school and accept an excused absence with parent permission. Some students chose to put their mask back on and return to class. Other students decided to leave school, with parent permission, and accept an excused absence. There were no student suspensions."
We have heard of some other scattered similar protests in Kennewick and possibly Richland, but have no further information.  The specific number of SHS students was not released.
   STATEWIDE STUDENT MASK PROTEST BEING PLANNED FOR JAN. 31
A number of social media sites are showing information about and urging students to "Drop The Mask" on January 31st. as part of a statewide protest against the mandate.
PROTESTS, RESISTANCE GROWING TOWARDS MASK MANDATES
This and other events are part of growing resistance in WA over mask mandates, especially after WA state officials recommended multiple masking (even triple masks) during a recent Gov. Inslee press conference.
LOOK: Here are the best small towns to live in across America