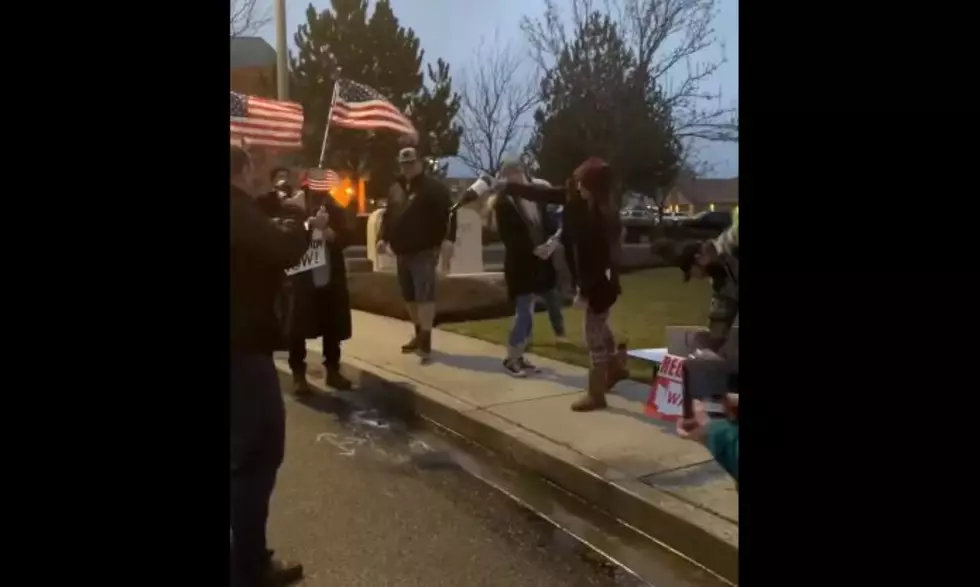 Protesters Stage Peaceful 'Tea Party' -Literally- at Liquor Control Office in Pasco
LCB protest (Facebook)
A group estimated at 50-60 people gathered at the Tri-Cities Liquor Control Board office at 2715 St. Andrews Loop in Pasco Wednesday afternoon, to protest what they said was the LCB being used as an 'illegal' enforcement weapon by the state against businesses.
The group waved signs and flags as they peacefully gathered on the sidewalk. Then they held a symbolic 'TEA Party' by pouring out alcohol bottles refilled with tea or colored water--to simulate booze.
The group, as well as many Tri-Citians, are pointing out state statues and the Consitution do not allow the Liquor Control Board or Labor and Industries to be "weaponized" as they have by the state. This refers to repeated examples of LCB agents threatening maximum penalties towards restaurants and bars that are defying the lockdown; some reports say LCB agents have threatened to inform Labor and Industries who would force close these establishments.
Opponents also point to the excessive fines being levied against the businesses as well.
Video and images courtesy of Evelyn M. To see the video click here.